Clay Pipe Kiln at Merton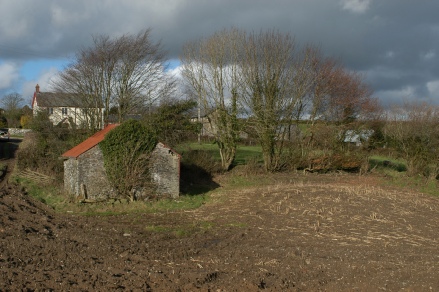 The Society's current excavation programme is aimed at tracing an elusive clay pipe kiln believed to date from the late 18th century and part of a manufactory belonging to John Pardon or one of his contemporaries. The excavations are being led by archaeologist Chris Preece and volunteers from NDAS. Earth resistance and gradiometry surveys have also been carried out. Two digging seasons have been completed and we are currently considering a third season in late spring 2015. We now know a lot about the products from the kiln with large quantities of pipe stems and bowls as well as kiln furniture being unearthed. A ditch believed to have been dug for disposal of waste from the kiln has also been excavated.
The evidence for the kiln is indisputable with good documentary sources and of course the large quantities of material found , however, the kiln itself remains elusive.
The excavation phase of this site is now complete and summaries of the work can be found in our newsletters. We had plenty of finds proving that there was a clay pipe kiln nearby, however the kiln itself remained elusive! The project manager Chris Preece is now working on the final report which we will publish on this site in due course. We are also assessing the viability of field walking a nearby area for flints in the spring of 2016
Thanks to Chris Preece and volunteers for all their hard work.